But There Are 365 Days of the Year, Honey!
May 27, 2014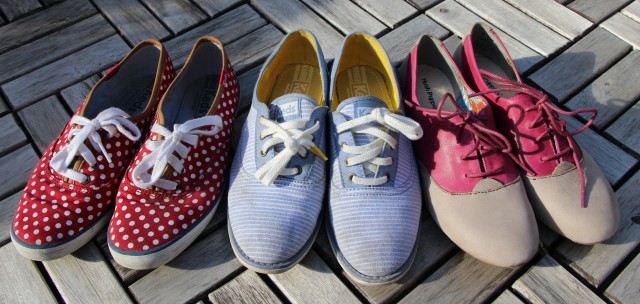 I have this coffee shop that I regularly pass by on my way to work where the regulars always comment on my shoes. They don't know anything about me except that I work in the area, so, they nicknamed me 'Shoes'. One husband said he doesn't understand why his wife has SO MANY shoes, "she only has two feet!" he said. I was quick witted in my reply,  "but there are 365 days of the year, honey!'. Laughter ensued a the table and throughout the shop.  I left with a smile from ear to ear.
ShoeMe.ca
recently asked me to be an Ambassador and offered me a $150 gift card for the site. In my first visit I was pretty impressed with the prices and selection. I'm all about cute flats for summer so I was stoked to see
Keds
and
Converse
. I picked out these two pairs of Keds (as seen on Taylor Swift) and a cute pair of Hush Puppies all for my $150 (shipping included).
If you've not visited the site you might be offered a discount I'm looking at
these
leather sandals and these white Converse - Dainty knowing I really do not need them, but… What is it about shoes that makes us feel this way?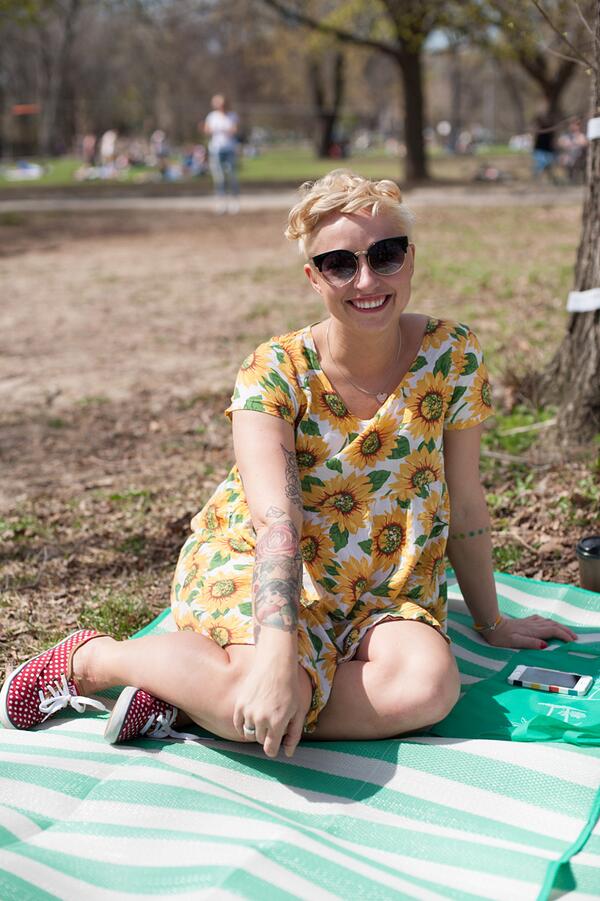 I was wearing these lovely little red & white guys on my birthday in Trinity Bellwoods the other day. Don't mind that my shoes are a little dirty. I wore them before I had time to take their photo.
I love a little summer dress and cute, yet comfortable shoes. Apparently so does she.
<3 CASIE